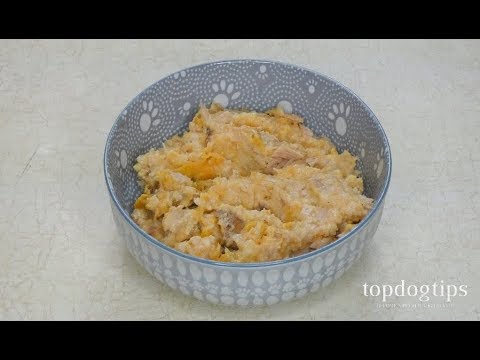 Next time you're cooking up some shrimp for your family, consider saving a few out for your dog. Shrimp are not just appetizing to dogs, they're also packed with nutrients that every dog needs. This tuna and shrimp dog food recipe has even been recommended for dogs with cancer. Read the full recipe instructions here: https://topdogtips.com/shrimp-dog-food-recipe/
Shrimp are low in fat and carbohydrates, which means they are an ideal protein source for overweight dogs. However, they are also high in cholesterol. This means that you should not feed this recipe as an everyday meal for your pet. Work it into your homemade dog food recipe rotation, so your pup can have all of the benefits of shrimp without suffering from high cholesterol levels.
"You will need to use pharmaceutical grade turmeric – not the kind you find in the spice section of the grocery store. A substance in turmeric, Curcumin, has been shown to reduce inflammation. The health benefits are increased when you pair turmeric with black pepper."