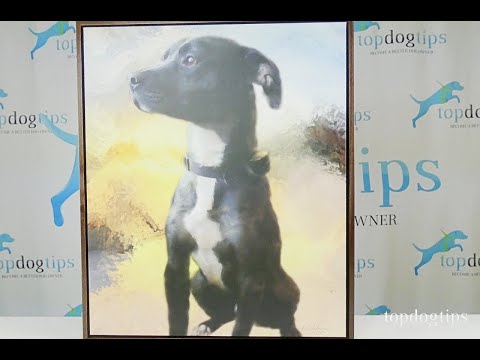 One of my favorite gifts to receive is a custom product with my dogs' name or picture on it. Just like my human children, I love showing off my fur babies to friends and family members! Giclée portraits from Neal's Pet Paintings are a unique way to display your pet's adorable face. Read the full review here: https://topdogtips.com/neals-pet-paintings-review/
Giclée is a French word that means "to spray." It refers to the way an inkjet printer releases ink. A giclée is a type of artwork in which the artist paints a digital painting using a photo as a reference. The human artist actually makes brush strokes with a tablet and stylus to create a 100% unique piece of art.
"Prices for a framed canvas are $99.99, $129.99, $149.99 and $199.99 in respective order. While these pieces of art are expensive, the finished product is definitely priceless to the pet owner. The price is comparable with other similar 1-of-a-kind pet portraits, so I do believe these giclées are a good value."